Family Holidays in Spain
W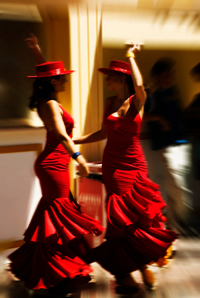 elcome to family holidays in Spain, the site dedicated to featuring high quality holiday accommodation throughout Spain.
You will find all types of holidays available to compare and book online, so you are bound to find a holiday to suit your families needs.
Deciding where to stay
There are many wonderful regions in Spain to choose from. As you browse through family holidays in Spain you can select the holiday accommodation you are looking for, the region and town.
Alternatively you can use the search box on the right to search the entire site for the holiday accommodation that suits your needs.
Availability
When you have found the holiday property or park you are interested you can check the availability and book online.
Included on the site are holiday properties from a number of reputable holiday operators so to help ensure you find the holiday you want.
Getting there
Most property bookings will allow you to book flights with them. However, why not try our flight checker which will search lots of airlines in one go and bring you a list of flights sorted by price. If you are looking to drive yourself to your spanish holiday location then it can be well worth shopping around to get a good deal on your channel crossing. Take a look at our UK to Spain ferry quote engine which will compare costs from different ferry operators to help you find the right one for you.
Read up about Spain before you leave on your family holiday
A family holiday to Spain can be a great way to help your children learn a little Spanish. It will also make your holiday more rewarding to be able to communicate with local people using their language. Books-uk.net compares prices for a number of books that will help you to learn to speak Spanish, as well as get around in your chosen area of Spain.
Insurance
Yes, we know its probably the dullest part of booking a holiday but travel insurance is generally a good idea when travelling to spain. Deals4TravelInsurance.co.uk will help you find the best quote for a travel insurance that suits your need. One easy to use form will help you compare a number of products from different providers. It won't make it any more interesting but it should help speed up the process. Also if you are driving to spain using your own car then you need to check that your have car insurance and breakdown cover for the journey